The most amazing place in Georgia known for its natural beauty and beautiful scenic views is Downsville. People from all over the world come and explore this place. It has many attractions like the Appalachian Mountains, Blue Ridge Mountains, Amicalola Falls State Park, Dawson Forest, and many other breathtaking places.
Another interesting fact of this place is that it provides entertainment activities for every kind of age group. No one will regret visiting Downsville. Whether you are an art lover, shopaholic, or sporty, then this is the perfect place to visit. We have collected some of the best places for you to visit in Downsville with your friends or family even.
Set in the middle of Ellijay and Dahlonega, among the mountains of North Georgia, the state is the true meaning of fun and entertainment. It is spread over a land of 829 acres, and its name is taken from the Cherokee language, which means 'tumbling waters.' The 729 ft. Waterfall is the tallest fall in the country and provides you with some magnificent views. It comes under the top 7 wonders of Georgia.
An adventurous trail in the park leads you to the Springer Mountains, also known as the southern terminal, which is 13 kilometers long. Walk along with your friends and family and enjoy the beautiful view of the falls as you pass through. The park brings you with a lot more activities to enjoy, like hunting, zip-lining, and other survival encounters.
You will also find some great resting lodges, camping ground, cabins to spend your night peacefully in a safe and sound environment. Moreover, the state park is an ideal location to arrange a wedding event to make it remember your whole lifetime.
You will find everything at the Burt's farm, starting from hayrides to pumpkin patches, and all the products are worth discovering. The farm also incorporates a shop that presents you with an assortment of food, clothing, cosmetics, and baking products. You will also find some amazing home décor products at their stores as well. Burt's farm operates during the months of August till November, and everybody from adults to kids will enjoy spending time in this place.
It is next to the Amicalola Falls state park, and you can visit both places and call it a day! Apart from their store, you get to taste some mouth-watering baked items at the Burt's farm. The whole farm is filled with the sweet aroma of pumpkin rolls and pumpkin pies prepared using authentic and traditional recipes. More than twenty different kinds of pumpkins are grown here along with winter squash too.
Another specialty is that Burt's farm uses butternut squash as an ingredient in skin care products. Because butternut squash is rich in vitamin C, Vitamin A, and Beta Keratin. The liquid extracted from it works like a miracle on your skin and hair. They also make shampoos, conditioners, and other skin care items from this organic juice from butternut squash. Burt's farm has been serving its customers for 40 years and has never failed to disappoint them. You will only find such fine and organic products from the Burt's farm and from nowhere else.
Mark the Dawson forest on top of the list because you will regret missing it out. Spread over a land of 10,130 acres, the Dawson forest is situated on the southwestern side of Dawsonville. Although the Atlanta city claims it, but it is a regional forest because it is looked over by the Forestry Commission of Georgia. This forest was bought from Lockheed in 1971, and since then, it is open to everyone.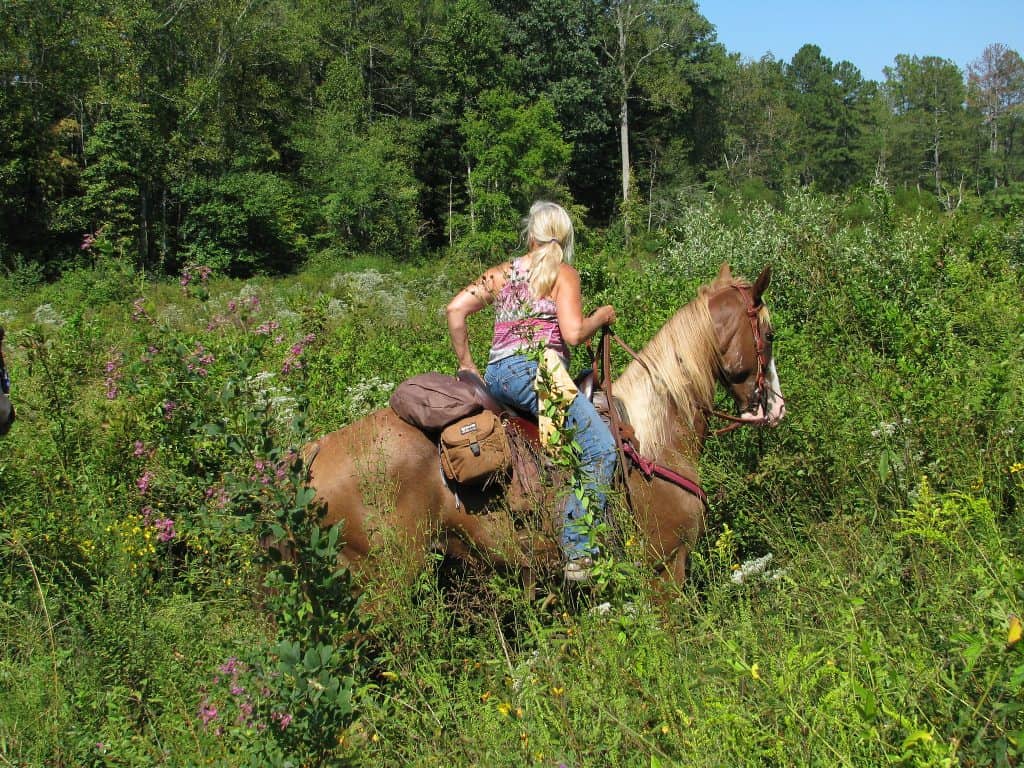 This wide spread land of the Dawson forest is perfect for hiking. You will also find some ideal picnic areas and camping places and interestingly a lake that will fulfill your passion for fishing. Get to ride a bike and horses as well because the Dawson forest has set up some amazing trails for its visitors.
Moreover, this spot is best for boating, geocaching, or simply relaxing in your chair while appreciating the marvelous beauty of the whole forest. You will also find more different paths available too. Dawson forest also incorporates the Amicalola Creek, which is included in the Amicalola Falls state park. It will provide you with such an experience you've never had before, and it will be a memorable visit for everyone who pays a visit.
4. Etowah Valley Sporting Clays
Operating since 2004 and situated in the Appalachian Mountains, Etowah valley sporting clays offer you the true meaning of joy and adventure in the form of clay shooting. It is an ideal spot for both beginners and experienced individuals because it provides learning courses for kind of person. The learning courses are arranged in the foothills of the Appalachian Mountains.
Etowah valley sporting clays come up with interesting learning courses like five strand shooting, trap shooting, and skeet. You also get the opportunity to become their members and join their youth programs. The staff here makes sure to provide you with all the fun in a safe environment. The beautiful view of this spot will make you want to visit this place time and again.
If you are bored in the house and looking for an exciting activity, then Etowah valley sporting clays are the perfect place to be. Besides, it attracts many tourists, and they have a good time too. Experience what you have never done before!
5. Atlanta Motor Sports Park
Atlanta motor sports park is a prime club known for its top-notch high-end bikes, cars, and karts. It is an ideal place to experience the true adventure of car racing in Georgia. Providing driver's haven to its customers also provides separate paths and group choices for the kart trails. You can also have the learning lessons in case you are a beginner and eager to learn.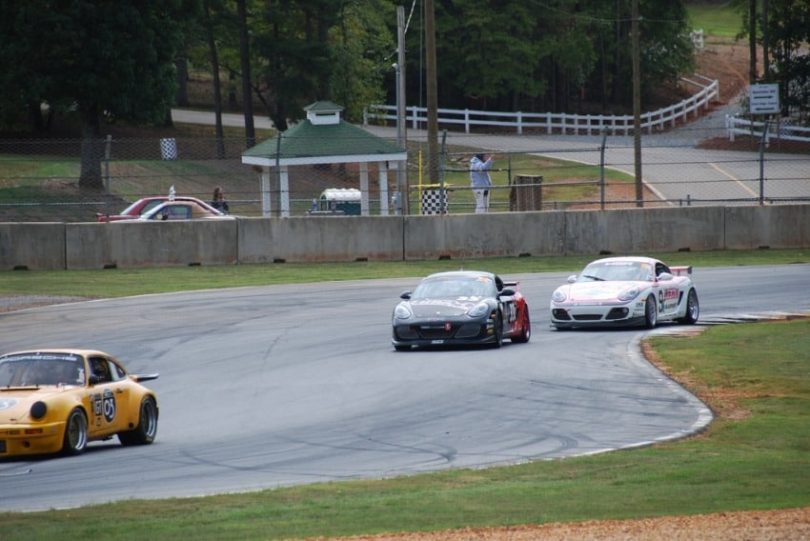 The good news is that you can enter into the membership of Atlanta motor sport and also take admission in their stunt schools. Quite often, the Atlanta motor sports organize different events like the karting and racing championship.
The main road pathway of Atlanta motor sports park is two miles in length, which was created by Formula One track architect Herman Tilke. The whole trail includes 98 Ft. of altitude changing and 16 turning points. Two of the most popular corners are also included in the track, known as the Spa-Franco champ's corner of Eau Rouge and Carousel corner from the Nurburgring track all the way from Germany.
The karting circuit is also created by Tilke and is almost a mile long. This path includes 43 Ft. altitude changing and 17 turning points. All the tracks have a 180-degree hairpin and are the longest kart tracks of the country. Besides, Atlanta motor sports park cares for its customers and provides luxurious services to them.
6. Fausett Farm's Horse Trails
The Fausett farm's house trails are found in the foothills of the Blue Ridge Mountains of Downsville. The trails are 30 miles long, having eight distinct tracks. The owner of this property is Fausett Family themselves, and it can be dated back to 1858. The different tracks of this farm allow individuals to have different experiences as they differ in distance and levels. Kids and adults both have a good time here as they enjoy the scenic beauty of the Blue Ridge Mountains along the way.
As you travel on the different tracks, you will come across beautiful picnic spots where you can enjoy your homemade meals. Different spots are made to rest and fasten your horses too. If you are looking for some place to ride in Dawsonville, then this is the perfect place to be. So come with your family and friends with some delicious meals made and enjoy the riding tracks and end the day with appreciating the beauty of the city. This is the perfect spot to enjoy a summer evening on the weekend. The Fausett farm's horse trails have something different to offer to everyone.
7. North Georgian Premium Outlets
The north Georgian premium outlets are situated on the northern side of Atlanta, built like a Georgian-style village. It is a perfect spot for shopping with your family and friends. You will find a huge variety of men and women's clothing apparel. You will find more than 100 brands and designer outlets like Kate Spade, Nike, and Polo Ralph Lauren store as well. Shop from these amazing brands while saving 25 to 60% every time you purchase something.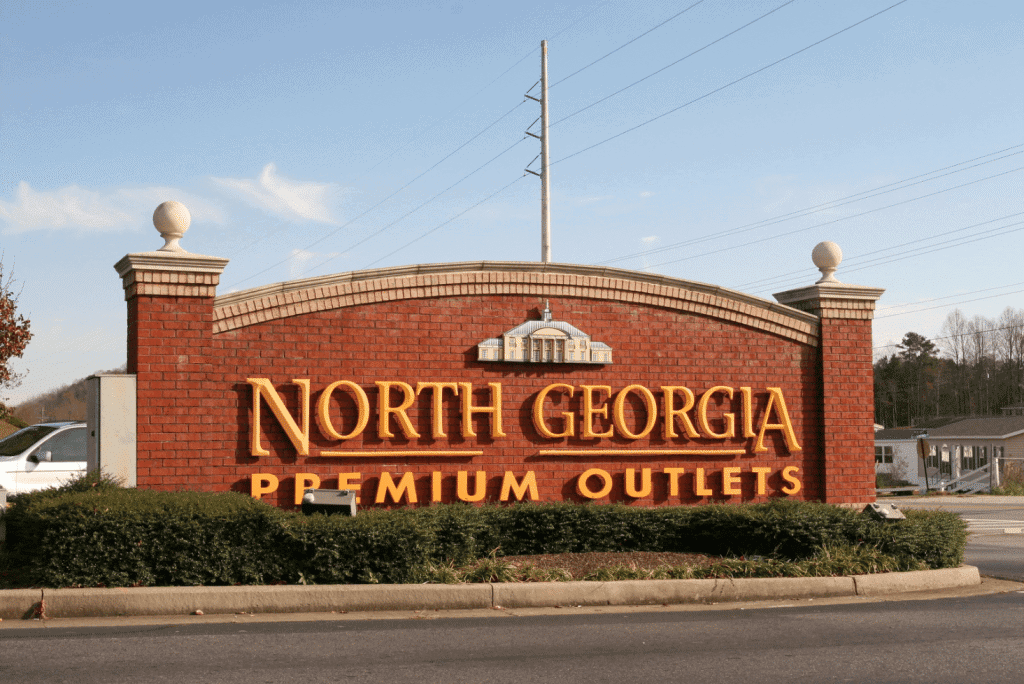 You can also find some delicious snacks and a play area for the kids. This outlet also arranges interesting events like the current Artisans of Atlanta, which highlights a huge variety of local traders and some delicious meals selling. This market is set on the weekends only. No trip is complete without exploring into a city's cuisine. This festival allows you to enjoy some delicious foods in Dawsonville. North Georgian premium outlet gives you all the entertainment under one roof. Purchase pretty clothes from different brands, have fun with your friends, and get to taste the authentic snacks and meals of the city.
8. Bowen Center For The Arts
If you are an art lover, then this the perfect place for you. Discover and purchase some of the unique and different art pieces to gift or for your home as well. Upon signing their membership, you will have the advantage of some discounts on their products. Moreover, the Bowen center expects local citizens to share their pieces of art and give some donations to keep running because it is a non-profit organization.
You will also encounter some interesting events like the recent day workshop and the quilt exhibit as well. The Bowen center aims to provide a platform to appreciate art, allow the local people to participate in art activities, and allow the people of the southeast who are eager to learn different experiences via the art workshops, several exhibitions, and visual art performances. It mainly features in classes in all fields of fine arts, history exhibitions depicting their history and visual arts.
9. Jungle Paradise Daylilies
Jungle paradise is a dream land for all the people who are fond of plants and flowers. It highlights a huge garden where unique plants are ready to be purchased. There are different wildflowers, tropical, perennials, and many camellias, rhododendrons, and azaleas. Amazingly, you will also find banana, palm, and pomegranate trees!
The perfect season is from March to October, where you will enjoy walking in the garden and looking at the beautiful flowers. And some pretty flowers bloom as Easter comes near. You get a tour through the whole garden and some learning classes on the hybridization of flowers and plants.
Jungle paradise also allows you to arrange different events in beautiful surroundings, like wedding ceremonies, photo shoots, birthday parties, and others, depending on the clients' demands.
There are many different entertainments and excitements in Dawsonville. This city has much more to give than what we can see from our eyes. As we keep exploring it, we find more and more unusual places filled with fun beauty and fun. Whether it is the natural landscapes, or some sports or shopping, Dawsonville provides you everything. It is the perfect spot for a vacation with your friends and family.
Explore the foods of this city, and upon meeting new people, you will be amazed by their hospitality and the warm way they welcome the tourists. The tourist guide will make your trip even easier. The fresh and the clean environment will make you even enjoy more.
Every place is safe to visit. It is a great city with great people. And the natural scenic views of this city make it worth visiting. Take your family and your friends, and make some unforgettable memories in Dawsonville. So next time you plan your vacation, Dawsonville should be your priority because this is the city you do not want to miss ever.