Bora is the most popular destination for tourism. It is one of the places on the planet earth that everyone desires to visit once in their lifetime. Bora Bora Island is approximately 50 minutes away from the island of Tahiti on the flight. It is an island on the Pacific Ocean .the actual name of this island is Pora Pora because the letter has not considered in the language of local, so it means firstborn.
The cool breeze of this island touches the heart and soul. This island is around 7 million old, but it came into existence in 1722. The blue clean crystal ocean, with rich sands, makes your holidays a remarkable and unforgettable one. Bora Bora is a dream paradise, where everyone wishes to go there.
Whether a person prefers it for honeymoon or celebrities, enjoy them for vacations. I think there is nobody in this world for whom this island has not on their wish list. While waking up on those beautiful bungalows or the hotel surround by the water is the specialty of this iconic island.
Beautiful mountains all around the water, rainforest, landscapes, and coral reefs are not much you see on Bora Bora and so many other things you can explore on this island. Here are the lists of stuff you can do in Bora Bora Island:
Snorkeling in Bora Bora island is one of the best things you can do on this island. Different types of species, fish, stings, and manta rays, sharks are the critical home for them. This island provides a platform for tourists in the field of snorkeling of all levels so they can enhance their entertainment level to a high peak.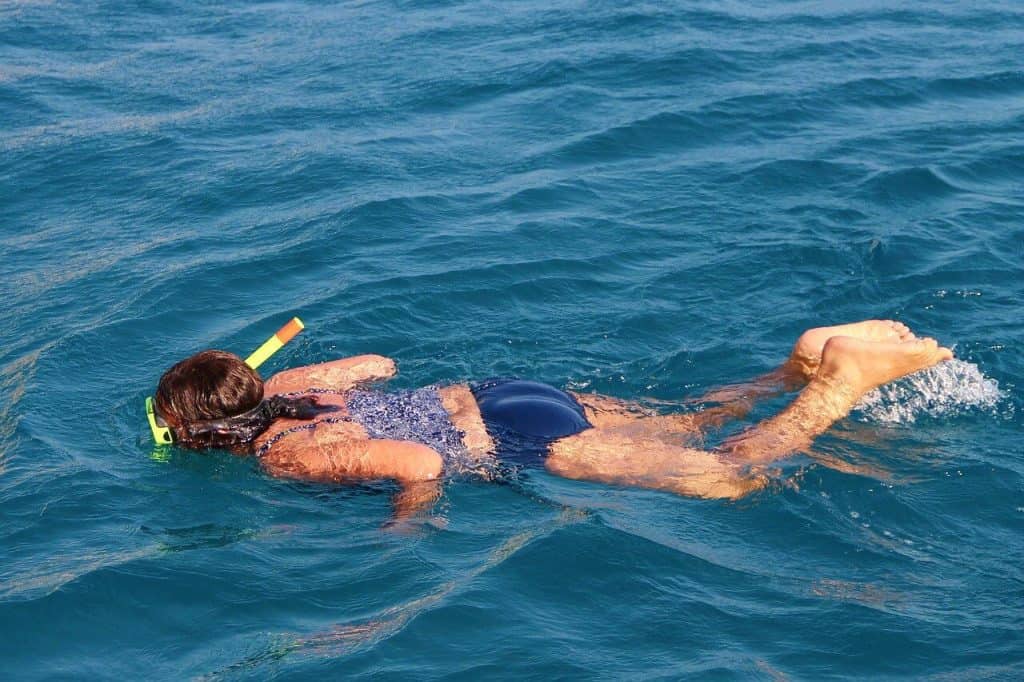 The crystal lagoon or ocean is full of coral gardens, and snorkeling is famous on this island because snorkelers in this lagoon meet the sharks that admire and attracted them to do snorkeling. There are different canal gardens where you can do snorkeling in Bora Bora. The aquarium is one of the best destinations which tourist can easily visit for snorkeling.
And if you are interested in colorful coral gardens for snorkeling there on the southern side of Bora Bora, there is a versatile or tortoquite blue water which for sure you have not seen before.
There's another island in Tahiti, which is also a fantastic place for snorkeling. There you can do snorkeling with drifting on the water. In this water, you will feel like fishes are coming towards you because the water of this island is shallow, which gives you a thought that you are very close to the creation of the water.
Well, in Bora Bora you will probably enjoy your vacations every part. That crystal blue and deep blue shade of water make the island a snorkeling ground, which attracts different people from all over the world and makes you happy no matter what mood you are. We recommend you do snorkeling whenever you're going to visit these dreams comes to the island in your life.
Enjoy your quality time on tour in an open-air 4WD truck. Perfect ride or activity is for photo-centric people who want perfect photos in daylight—visiting beautiful and amazing destinations in Bora Bora with these 4WD trucks. Those best destinations are East Matira, Amanahune Bay, and Faanui Canon.
You can see in this tour the artistic work of locals, old world war II vestiges, and can eat fresh fruits by plugging it by own self from trees. You have two options in selecting the time one is in the morning, and the second ride starts in the afternoon, which you choose and fits you is up to you to choose. And you can enjoy this tour with delicious wines.
These 4WD trucks stop at several amazing spots, which gives you goosebump and a fantastic view of oceans. You can also look up to World War II things that were left by the US Military at the Faanui canon. Through this tour, you can also learn about Polynesian culture and traditions. At some points, you can also grab some of the refreshments items or lunch from amazing restaurants.
Although, you will surely enjoy a fresh breeze of these rides that touches your soul beautifully. This adventure activity has highly recommended for those you are willing to know about the history of Bora Bora Island and how these island effects before and after World War II.
The most inspiring thing about this 4WD tour is that you can visit many beautiful places on this island a few times. And you have many opportunities to capture this iconic view from your cameras.
A Bora Bora sunset cruise is the superb late afternoon activity, especially for the new partners to romance in this exciting place. Bora Bora island provides you several sunset cruise options: in a speed boat, outrigger canoe, or catamaran – in a private or group setting – with or without a stop for dinner.
Bora Bora sunset is one of the most romantic places where every couple wants to spend at least one evening theirs during the sunset. The customers have the opportunity to book a personal sunset cruise or the small group sunset cruise if you are luckily spending your time there with your loved one, so never missed anyone sunset cruise from the above two options.

If you are going to book a personal cruise, then a private sunset cruise allows you, your partner, and the captain of the journey. Your captain will take you to the sunset point of the Bora Bora Island and also provides you the bottle of champagne to celebrate the end of the beautiful day in Bora Bora Island. The private board's price is around $500-$900, and that is affordable to make your day feel like in heaven.
Usually, some cruise provides you the option of dinner too. Still, it will be a little more expensive than the normal one, and they will charge $1000+ per couple, and your journey period has increased to 3 to 4 hours, but this option will your day.
If someone is interested in a small group sunset cruise, it will be cheaper than the private option. They provide a different thing in this option like champagne, snacks and sometimes even dinner, and offer you all that in just $200 per person. So, I prefer you to join a small group it will be more comfortable for you to afford it.
The 2nd most enjoyable thing is to do sailing at the cruise of Bora Bora, but there is minimal space (Only four couples on one trip), that's why usually it is booked, but it is one of the best experience you have ever done.
4. Scuba Diving or Aqua Safari
Scuba diving is one of the most entertaining and most exciting sports to do in Bora Bora island. Bora Bora has considered the best lagoons in the world, giving and providing you the joy of heaven, which has located in the heart of the intercontinental resort and Thalassic spa.
It is one of the best places to scuba dive because the temperature doesn't exceed much whole year because it is very close to the equator. Still, you don't have to go there from July to August because it's quite a windy season and that's a dangerous sign for the lovers of Scuba diving.
Scuba diving is a bit dangerous enjoyment because of fishes and the whale in the sea. You have to be very careful while doing Scuba diving and diving into the water, but how dangerous it would be will make you feel charged and active.
Suppose we are talking about the types of equipment and kits that a scuba diving person needs necessarily. It contains apparel, bags, dive boot, dive computer, scuba fins, gauges, gloves, hookah, surface air system, knives, light, snorkels, tanks, and other related accessories, underwater communication and octopus.
It's a high activity to do with your partner to make some adventure memories with them and our family. I recommend the Bora Bora Island for Scuba Diving because it is especially famous for its Scuba diving and its whales, so be very careful during these sports and concentrate on making your journey safe from injuries.
Beautiful venues always attract tourists for dinner and make their experience the most magical one that they can't ever forget for so long. Without any doubt, Bora Bora, every corner of this island, gives you a beautiful and charming view that you can't stop glance at those fantastic oceans.
Here we gather up some of the best resorts which you should visit to have dinner. The four seasons are among the leading resorts that give you a pleasing view of saddle rooftops houses and small motu. This resort only works through reservations and starts in the evening. That is because of beach bars and grills.
They create so much rush or traffic of people walking. Hence, these bars and restaurants closed before the afternoon, making the path clear and providing privacy to their customers to have their dinner in four-season so they can enjoy their delicious dinner.
Little palm tree motu is one of the most romantic and idle locations for newlyweds couples and partners in Bora Bora. The dinner might cost you a little more than the other island because everything in this resort comes through the boat, even you and your lover. If you want to make dinner at these unique resorts, you just don't have an issue of money to spend.
Aqua Bike is one of the sports which can do only in 3 places in Bora Bora. In the Maldives and Mediterranean, if you have the opportunity to go anyone spot out of them, you must try this adventure because it is different from other activities in many ways.
We are always trying to do something different because it is human beings' nature to work more and one thing in life, so if anyone will get the chance to go, Bora Bora than I prefer you to enjoy the Aqua bike adventure.
The aqua bike is such a brilliant way to explore the underwater world. When you are in the water, you look like a big marine bicycle-scooter combo. It is also known as the mini-submarine. But there is also no driver required to handle it because it is quite easy, incase if can't swim no matter what so ever is the motor will handle all the misbalancing and provides you the smooth drive 10 feet below the water.
Aqua bike is a two-person motor vehicle, and you can enjoy this with your partner and explore the mighty big sea with your loved ones. The panoramic glass airlock will protect the biker's head.
It consists of a dive tank that gives or provides you air in your whole journey, and because of that beautiful glass airlock cover your head remains dry, and the water only touches your shoulder, and you can also easily talk to your partner, and I think that is so cold.
Bora Bora hiking is one the most beautiful place in the world, and it looks like paradise and also gives you calm and peace like heaven. Bora Bora is one of the most beautiful places where you can do hiking adventure, hiking areas or mountain is so dull that even a person could also get tired, but Bora Bora is such a beautiful island covered with water, greenery, and mountains, so its beautifulness will never lead you down.
Hiking and Climbing are Bora Bora is mostly done in winter in the winter season because of its weather. The best months for the visitor to do such activities are June, July, and August. The highest and top peak of Bora Bora mountain is 2,385 feet (727 meters) tall, and from this peak, you can enjoy the wonders of The Bora Bora Island. The highest peak is known as Mount Otemanu.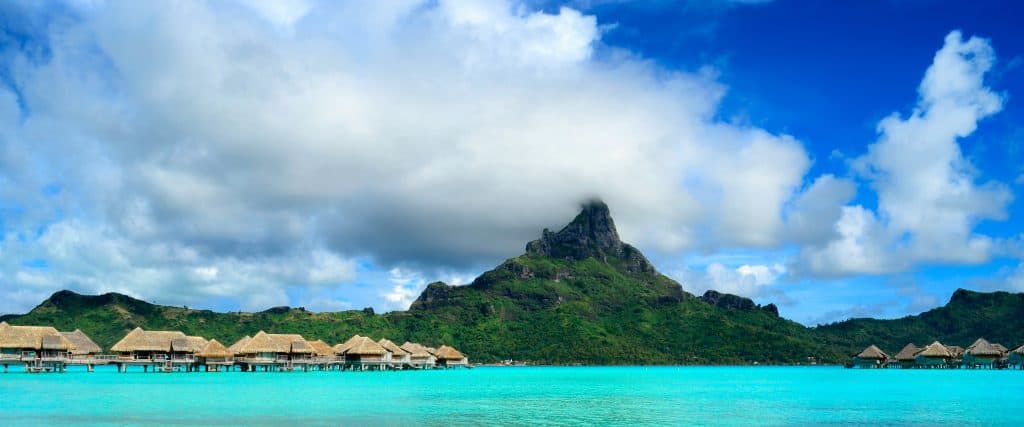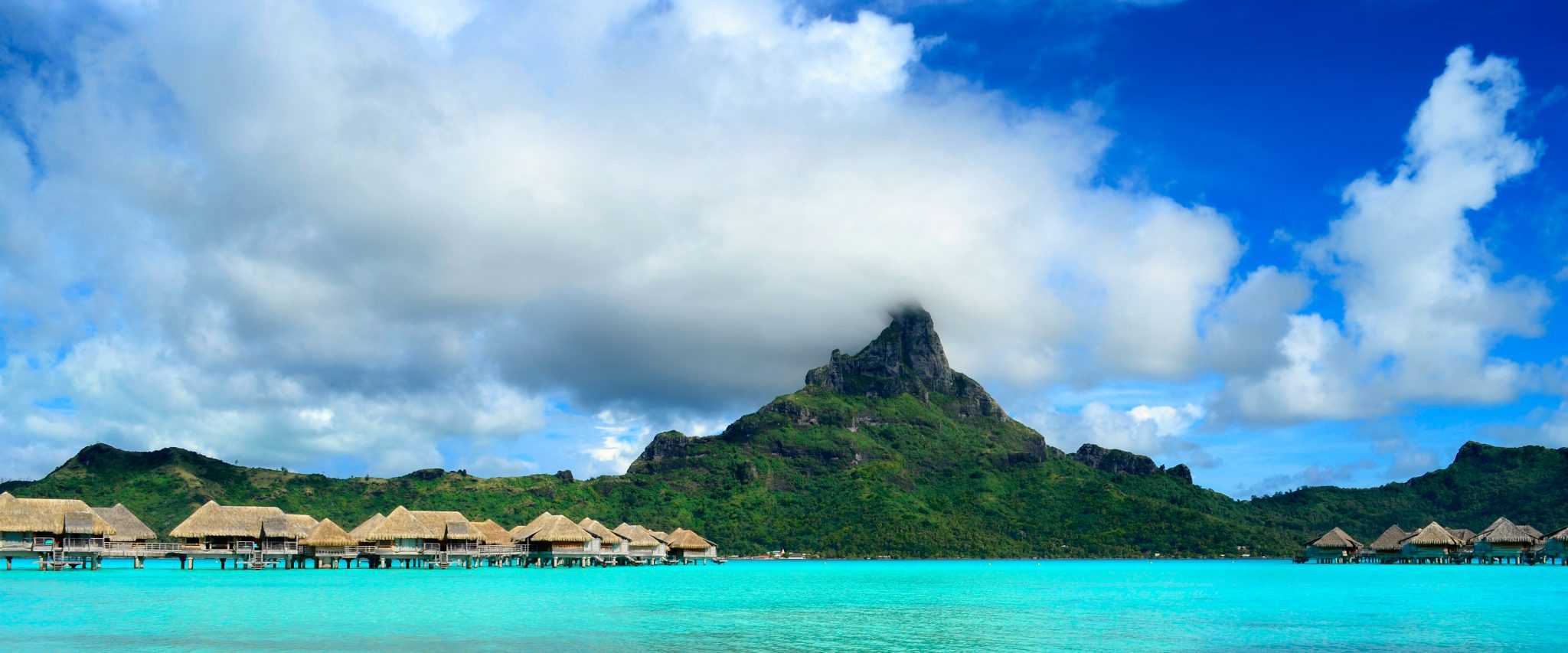 If you are a challenge lover so go should go to Mount Pahia Climb. It can be a climb to 4 hours, this period is only for the experienced one because many people try to climb this peak in 4 hours, but they often fail to do so.
Some local type of guide is also necessary for those who are going to adventure this beauty, the only guide that I can give you is Mount climb Phaia is Azzedine. The period for the regular climbers is around 6 hours. Its height is 2,168ft (661m) s you should take care of your health and your fitness and not get injured.
Maohi Nui is a Polynesian firm famously renowned as a firm that comes up with cultural experience in Bora Bora. The firm Maohi Nui's purpose is to exceed your adventure experience through exploring, romancing with your partner, relaxing, and lively feels the water life.
The tour starts with the fun on the boat, the boat travel just about the whole lagoon of the Bora Bora. The ship stops at three spots. The number of places might not be suitable for such activities due to climate, rain, or other circumstances. The duration of this activity is around 3 hours. In which seasonal fruits, fresh fruits, water, and soft drinks.
For those tourists who want to extend their days and want to stay more, they offer them there remain in small private Motu. So they can enjoy a private lagoon sitting under the sun with a wine glass. On this private motu, they can more easily examine the traditions and culture of Bora Bora and taste their delicious traditional foods. Under the roof covered with beautiful umbrellas.
If a couple wants to celebrate their marriage on this island, they can also do it here. Maohi offers couples their wedding packages. Not only unions, but people also celebrate their birthday parties and anniversaries.
These parties gare decorated or organized with leaves of the coconut tree, beautiful flowers, dancer, and musicians on the Matira beach. Further, the languages you speak here are English, French, and Spanish.
9. Dolphin And Whale Watching
Someone is going to visit the Bora Bora island in July to November. Hence, it is the best, and prime time when you will get chances to see the humpback whales, it is a natural process that these whales migrate their location to the tropical water to give the birth to the young whale.
Still, you have to see them from afar distance because it is hazardous for us to survive if they caught us and you should have the experience to do these things,either you will be in serious trouble.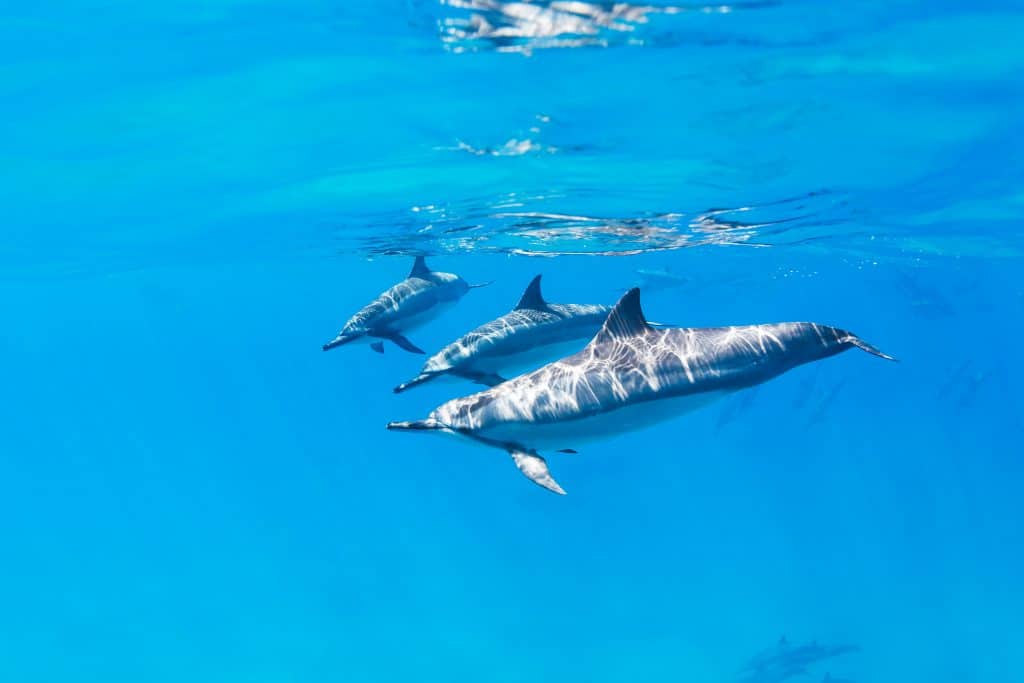 While you are watching them and try to hear the whale's voice, you will listen to the sound of singing the whales. They sing as loudly that if you don't see them, you will readily listen to the voice of beautiful singing.
French Polynesia is the point where they used to stay from July to November. Tohora Bora Bora is the first company to discover the migration process of whale and make or develop an interest around the whole world. It takes almost 16 years to complete their research in whale's migration. We can proudly say that Tohara Company invents or discovered one of the most beautiful natural beauty of the world.
10. Spending the Day Exploring the Lagoon
The beauty of Bora Bora starts from its fantasy lagoons, and it is the best tour or the best-spent activity in the world. Whether you are coming with your family or coming for the honeymoon, you will take photos of this natural beauty.

You are seriously lucky if you can visit Bora Bora there are several activities you can do here. I can't explain all the actions, but the top voted events I discussed and spending a day in the lagoon is the most favorite and suitable for the couple and the partners to enjoy the beginning of life from such a beautiful destination.
The color of the water is a very light shade, and that's the prove cleanness and freshwater of Bora Bora island. Take some rest to snorkel in the superb and colorful coral gardens and make your guide feed the stingrays. There is a vast range of excursions to select from, offering the discovery of less-visited spots in the privacy and total comfort of a beautiful boat with your partner.
If you are on the honeymoon trip, then this place is perfect for you because of its prime location and its lagoons, when it's the time of sunset your guide will take you to the sunset point and provide you the bottle of Champaign to enjoy the end of the beautiful and the memorable day.
Well, Bora Bora resorts are considered as the best hotels to stay on this island. Where everything is so conveniently available to enjoy your vacation time, this location gives you a calm and pleasant view that it will become hard for you to leave this place. It is that if you're planning to go Bora Bora for a week, then only stuck yourself to the one island. Because only on one island there so many things to explore in a week.
So it would be better to explore them first rather than wasting your time searching for more islands. And so you can keep your mind and self relax on the vacations by relaxing on a sun lounge. And let your holidays to spend calmly.