San Diego is well known and famous for its beaches, parks, food trucks and warm weather. San Diego is very close to the Pacific coast of California. It is historically known as the Birth Place of California. It is such a crucial moment for San Diego that it is the first place where the European visited after discovering the U.S West Coast.
In the last 20 year of history, San Diego upgraded and groomed itself from surf town to craft leader and that is because San Diego is accessible for the Craft Beer Capital of America. The entire San Diego is such a food lover and because of which people there always think to open a new food truck and restaurant to attract people towards their food.
The food truck is the invent of America, and the most Food trucks are present in San Diego, they set the example that even a car can also take the place of giant and big restaurants, just the thing you want to handle food business is the taste in your hands.
SnoCal shaved ice is a truck located in San Diego Street. It only begins with the ice. The idea forms up when the owner of SnoCal shaved ice, Loretta and Joe went for their marriage at Maui. The idea shaped when they first taste the shaved ice on that island and got inspired by it.
When they came back to San Diego after their marriage, then they both planned to immerge that idea and form up their own business of this. Starting up a new venture on land cost a lot, so they came up with the food truck idea rather than opening up a restaurant.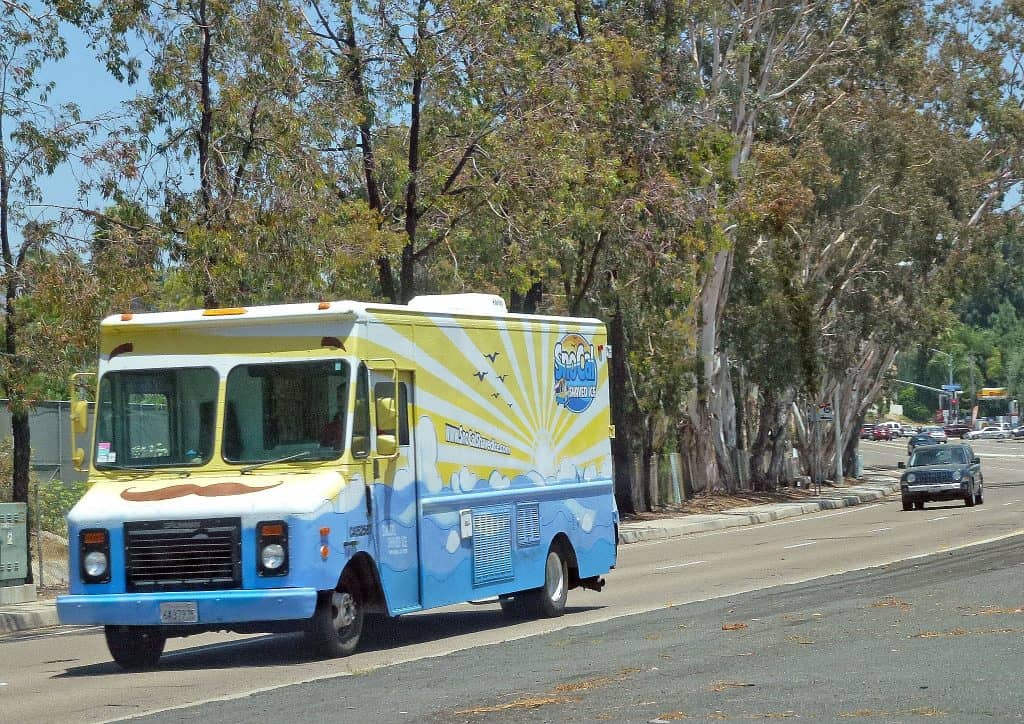 After a lot of researches, then they came up with producing the block of ice that process involved multi-steps. And that process of shaved ice is known as tempering with adding up some flavours. The factor behind their success is that they add sugar cane for sweetness and mineral water for preparing the syrup and uses fresh flavours from fruits.
There are more than 24 different flavours which they offer. Like, peppermint, blue bubble gum, raspberry, cotton candy, banana, pink lemonade, tiger's blood, li hing mui, cola and many other amazing flavours which you can try. And their Pina colada will for sure remind you of Hawaii cool breeze.
After the hard work done by the couples, they launch this excellent idea for us, so we can also taste those shaved ice. You are now thinking about that it's just regular ice which cut with a cream but what is inside it that taste you can't ever forget.
A television show first started Devilicious, and people give very positive replies to them because they have opened the restaurant after that. Devilicious is one of the best food offering sites and restaurants that offers tasty and delightful food in San Diego.
Let's have a view on the best food of Devilicious Restaurant. One of the best and top-voted dishes of this restaurant is grilled cheese, their grilled cheese is not ordinary or every day like others, their grilled cheese is not a white bread with some standard cheese, but they also use butter-poached lobster or a duck confit. All the ingredients they use are pure and fresh.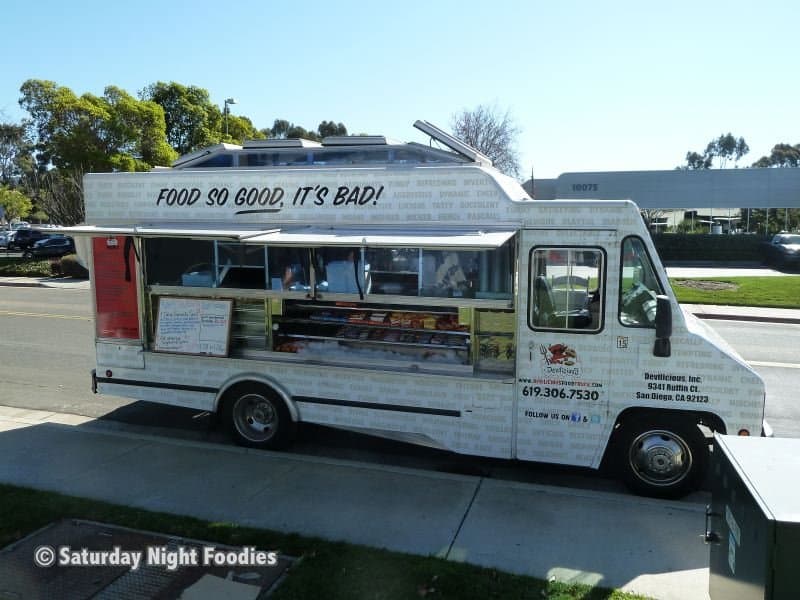 Some other, famous and tasty foods include American burger and cheese Steak, All Crab Crab Cake, Buffalo Chicken Melt, and the Cubano. Now, we are introducing the new and pure cheese dish of Devilicious is The Butter Poached Lobster Grilled Cheese. Devilicious is one of the luckiest dishes of this restaurant, which maintains the name and dignity of Devilicious restaurant.
The reviews of people or customers about Devilicious and its taste are extraordinary appreciating words. San Diego has become a fan of Devilicious, and they can't control going to this restaurant again. If you are searching for a restaurant whose names bring a smile on your face and make your mouth full of water than you are exactly in the right place to take the information about Devilicious restaurant.
One of the unique and selected menu selections is the greatness of the Pierogi Truck. Pierogi Truck is the only restaurant in San Diego where you can eat your favorite Eastern European and Polish cuisine and can easily enjoy the taste of European in San Diego.
This restaurant took the start with the unique idea of one of the polish or established families of Chicago. After two decades, they have migrated to San Diego and observe that there is not even one restaurant that offers Eastern European food, so that's the base of starting this restaurant. They opened the food truck in 2011.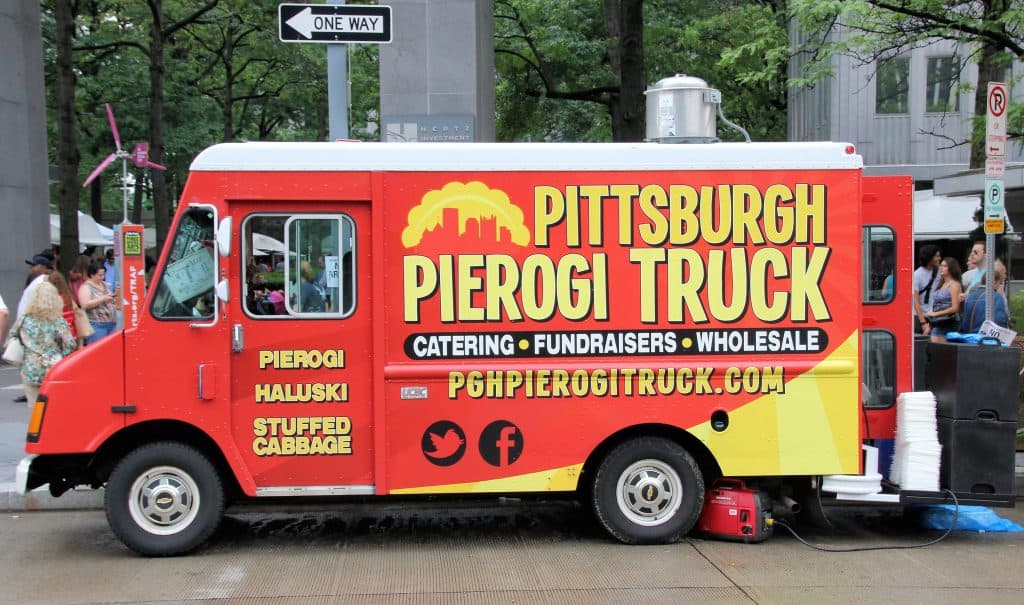 The main goal or objective of Pierogi Truck is to offer the authentic Polish and Eastern European dishes to the citizen of San Diego. Pierogi is the tastiest dish, so after that, it will become the signature dish of this food truck. The reason behind the signature dish is that they provide you Pierogi in 10 different variations.
The most voted dishes of this restaurant are its signature dish, which means Pierogi; they serve Pierogi in different styles. Let's have some look on it Pierogi are dumplings with unleavened dough first boiled, and then they are baked in butter with onions. It serves with sauerkraut, potato filling, ground meat, cheese, or fruits.
Let's have some talk on the review regarding Pierogi. Is that they give you the best service and serves your food within 10 minutes after your order, and that is its specialty. Suppose you get the chance to visit San Diego; then, you should taste Pierogi of Pierogi Truck.
The Casanova fish taco first started in 2009, and Chef Hector began this food truck. Casanova Fish Tacos Achieved an award in the field of best salsa in town. This food company's objective is to give experience to the customers the real style of Baja taco fishes. And after the hardworking of 3 years, they got a perfect taste in their spices.
Hector came up with this idea when the whole economy was facing recession and peoples laid off from their jobs in 2008. while hector with some of their friends, he established his fish tacos, which can efficiently operate from mobile in san Diego. The creation of chef hector itself is he scratches the batter by own to get that batter in the form of cream, which he used it daily but fresh.
The menu comprised of the best things which you should try once in your lifetime must! Their Mexican roasted corns; whenever you try out these corns, you cannot stop your mouth from having it more. It's a mixture of sweet honey corn with traditional Mexican species, the citrus green salad that enhances the taste with fresh citrus lemon juice, raspberries, orange, and strawberries slices.

Their specialty of Baja fish tacos that have fried in deep oil adding up with their own made aioli and cabbage, this dish in the meal is a prominent hacker for the customers. And there are so many other meals which you should try it out. They also have salsas, which are of two flavors. Which gives you a unique taste, and that for sure you haven't tried it out before in your life.
5. Nana's Heavenly Hot Dogs
Nana's heavenly hot dogs offer you the best and precious taste of hot dogs in America, hot dog itself is the most comforting dishes of entire America. In 2010, there were two brothers named Dan and Jeff Hart; they decided to give some new taste and new look too hot dogs in the form of sand wishes by adding some different touch.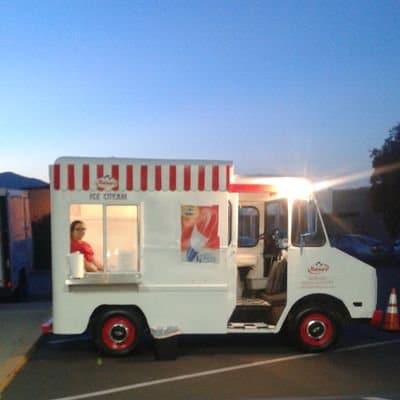 Dan and Jeff's mom's name was famous and known as Nana, and after their death, they give their moms name to the restaurant as Nana's heavenly hot dogs. They used to make hot dogs as their mom taught them topping cream, cheese, and chili. They gave some touch on the topping material to provide better and delicious taste from the necessary preparation.
One of the best and loving dishes after the above one is the Range dog, which is also invented by both brothers. For the better, different tastes and looks, they use bacon, buttermilk, ranch dressing, and freshly sliced tomatoes as there ingredients. There are so many different dishes which was firstly invented by these two and after that big restaurant copied them.
When we look at the review list of Nana's heavenly hot dogs, there are lots of people appreciating Dan and Jeff's efforts to give them such an iconic and different taste from others. I am sure that after reading this article, you will have a craving for their hot dogs, so I recommend that you go their stylish food truck and enjoy the real taste of American most loved dishes.
Aunty Lynne is the one who gives the best combo to America of all the dishes. She collects their flavor ideas from Pacific Rim. She provides the combo of Asian and pacific food such as Japanese, Hawaiian, Filipino, Chinese, Korean, and American cuisine. They are very few names of her hard works.
Aunty Lynne's menu list includes house-made lumpia ( a snack made with savory fillings rolled with crepe skin), popped Chicharrones, Salmon Teriyaki salad, and Korean BBQ fries. She also provides the different types of juice like fruit smoothies(yogurt with fruit), Hawaiian kind shaved ice and Bubble Teas.
Suppose you are looking for the perfect combo food or searching for the best Asian and Pacific food, then you should have to visit Balboa Park around the streets of San Diego. Let's look at the vast menu of Aunty Lynne's food truck, which includes BBQ Pulled Pork, and it is the tastiest and hungry tummy of this restaurant. The serving ingredients of BBQ Pulled Pork consist of seasoned fries, topped with a slow-cooked / dry-rubbed pork butt, which is super tender to eat with BBQ.
When we look at the reviews about Aunty Lynne's, there are thousands of people in love with the crazy food of this food truck, and many people also declared their best dish as Korean BBQ Fries. The best thing because of which people refer to this food truck is that it is not an expensive restaurant and can be easily in the range of every ordinary citizen of San Diego.
Shawarma Guys food truck was owned by Bryan Zeto, and he is only there for one year. Zeto told NBC 7 (local news channel of San Diego) that only one year in South Park has become very supportive and humble. He works to patrons the best of the Shawarma Guy.
The price range of the Shawarma Guys menu is $3 to $15, and the items they provide in such a low budget are the leading cause of the popularity of this food truck; the taste of their food has pure class and maintain their dignity in San Diego. There are many tables set just in front of the food truck where you may have a seat and relax and enjoy your meal.
Shawarma Guys opens six days a week, and its timing is 11:00 am to 8:00 pm. They closed their food truck, but as the passes and the people start loving them so much, they are now discussing to open their food truck on Sunday.
Zeto also told that they might open their restaurant but also keep this food truck because of this food truck they had started. The menu of this delightful food truck contains and offers at low prices are tabouli, hummus, Greek salad, and shawarma, including Wagyu tasty Beef Shawarma and Chicken delicious Shawarma.
Food trucks are now making history in the city of San Diego and it is one of the most beautiful and attractive cities. More than 50 food trucks made this city their hometown; it provides you the best taste to the richest to the poor. This city is widely known for its Mexican food.
Several food trucks use their truck as the beer making shop and serve you the unique and new sorts of the taste of beer and these peoples sets an example that the thing you want to do any business only wants potential and focus.